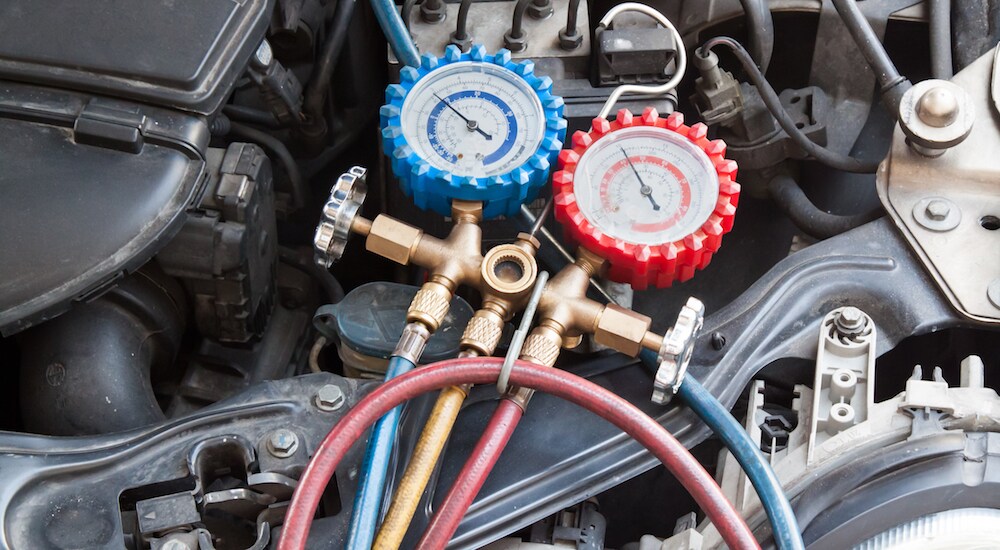 Is the air conditioning unit in your Subaru coupe, sedan, hatchback, or SUV struggling to cool the air inside your vehicle? Well, whether the problem is due to your O-rings, hoses, or seals wearing out, or your A/C fittings becoming loose, we want you to know that you've come to the right place, as our Morrie's Minnetonka Subaru service center near Minneapolis offers a state-of-the-art service facility and a well-trained team of Subaru technicians that will ensure that your air conditioning system begins functioning like new again!
So, other than the air inside my vehicle not cooling down, what are some other symptoms of a defective air conditioning system?
What Are the Signs of a Bad A/C System?
Regardless of what the outside air temperature may be, a properly functioning AC system should be capable of cooling the air in your car by a minimum of 30 degrees. If you begin noticing that there is a lack of cold air coming from your vents or if you hear any unusual noises coming from under the hood of your vehicle when turning the A/C on or off, it's more than likely that your air conditioner is malfunctioning and that there could be a leak present. 
Luckily for you, here at Morrie's Minnetonka Subaru, we can examine your vehicle and run a series of diagnostic tests on it to see if there is a leak; and if there is, we will be able to stop it directly in its tracks before it can begin affecting anything else on your beloved vehicle. 
Schedule Service at Morrie's Minnetonka Subaru Near Minneapolis
If you would like to hear more about our Subaru service center, or our air conditioning repair services, please feel free to contact us online or pay us a visit in person here at Morrie's Minnetonka Subaru, located at 12520 Wayzata Boulevard in Minnetonka, MN. 
We also invite you to take advantage of our simple and secure online Subaru service appointment form, as well as our long list of Subaru service specials that will help you save on your next service appointment!