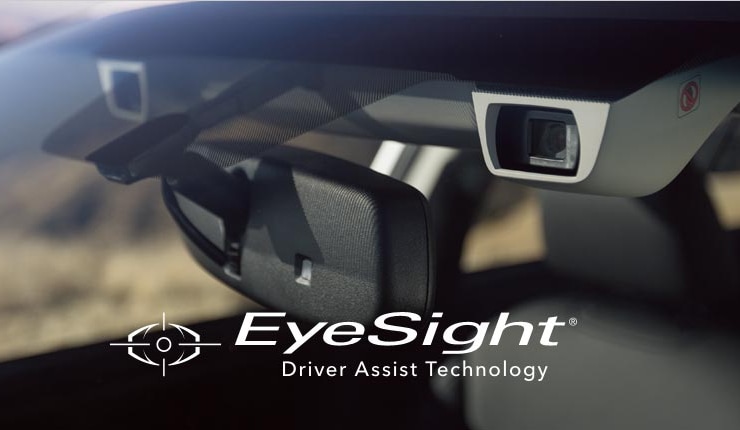 Thanks to its recent adaptation of Subaru EyeSight® Driver Assist, Subaru, already one of the highest-rated car companies in terms of safety, has somehow become even more secure. Luckily for you, if you're looking for more peace of mind behind the wheel, our Morrie's Minnetonka Subaru dealer is ready to put you behind the wheel of several new, used, and certified pre-owned Subaru models that offer this advanced technology!
What Does Subaru EyeSight® Have to Offer?
Subaru EyeSight®, which comes equipped with Adaptive Cruise Control, Pre-Collision Braking, Lane Departure, and Lane Keep assist functions, is made up of a set of intelligent dual-color cameras intelligently placed near the rearview mirror that scan the roads around you. This technology has the capability to detect traffic and unanticipated dangers from all angles to provide you with extra awareness each time you're in the driver's seat of a Subaru equipped with Subaru EyeSight®.
Tell Me More About Subaru EyeSight® Technology
With this technology in place, all of the 2019 Subaru models equipped with EyeSight® received the highest possible rating for front crash prevention by the Insurance Institute for Highway Safety (IIHS). In addition to averting front-end collisions, EyeSight® has also been found to reduce the rate of rear-end crashes that resulted in injury by up to 85 percent.
Which Subaru Models Offer Subaru EyeSight®?
2020 Forester: STANDARD on all models
2020 Legacy: STANDARD on all models
2020 Outback: STANDARD on all models
2020 Ascent: STANDARD on all models
2020 Impreza: AVAILABLE on all models
2020 Crosstrek: AVAILABLE on all models
2020 WRX: AVAILABLE on WRX Premium & WRX Limited
Learn More From Morrie's Minnetonka Subaru
If you're interested in hearing more about Subaru EyeSight®, or if you're looking to experience this convenient technology for yourself, please don't hesitate to contact us here at Morrie's Minnetonka Subaru!